Technology
The attention to technological innovation leads us in every choice we make, starting with the study of solutions in order to guarantee a 100% safety in case of another seismic event, by using steel, seismic insulator and technologies for the walling consolidation, up to the suggestion of methods for the energetic management that lead to an high saving on heating costs. Anyway we care even about the quality of life inside home: programming of bioweather, safety control, services automation (lights, external fixtures, wireless, lan, satellite).

Our original suggestion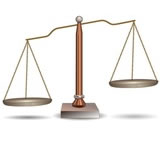 Ethics
We are the only ones who have an "Ethic Code", we commit ourself in order to be able to make all the checkings towards our activities to guarantee the owners both the quality of our work and the absolute respect of all the laws. Moreover we commit ourself to sustain the local economy by choosing to collaborate primarily with local self-employed and artisans, and to purchase all the supplies in the area in which we work.

Read our Ethic Code

Sustainability
To make a sustainable approach means to let those choices that will give benefit to all future generations, that will make us proud to have helped our sons and their sons to live in a better world prevail. We like to think about the impact of each of our action, in environmental, social and economics term: the ceasing of the emission of subtle powders and CO2, the energetic saving, the development of the local economy, the better sociality generated by a more liveable city. To contribute to make the future generations' lives better.
---
NEWSLETTER L'AQUILA 2009
Iscriviti alla nostra newsletter per essere sempre aggiornato sui temi della ricostruzione all'Aquila, edilizia sostenibile, riqualificazione dei centri storici, risparmio energetico in edilizia, sostegno dell'economia locale e sul miglioramento della socialità generata da una città più vivibile.